Digital Signage Solutions for Business in Ireland
Always at the forefront of technology, Quests Systems was one of the first providers of Digital Signage Solutions For Business and AV solutions to the Retail and Corporate Sectors in Ireland. Over one million people every day will view ad's or information on a Quest implemented digital solution.
A highly experienced and award-winning team of technicians, engineers and customer support specialists ensures total customer satisfaction every time.
If you would like to find out how Digital Signage Solutions from Quest Systems can help to grow your business, contact us today.
.



Why Digital
Over 40% of shoppers say that digital displays can change what they buy because relevant information is served close to the point of purchase.
8/10 customers have entered a store because of a digital sign For Businesses In Ireland catching their interest.
Digital Signage Solution Providers in Ireland gets 72% more attention than online ad's.
20% of people will read the text on a page, but 80% of people will watch a video.
44% of shoppers admit to social media increasing purchasing decisions.
Digital Signage has a 47.7% effectiveness for brand awareness.
80% of adults have seen digital signage in the past month and 70% subsequently made an unplanned purchase.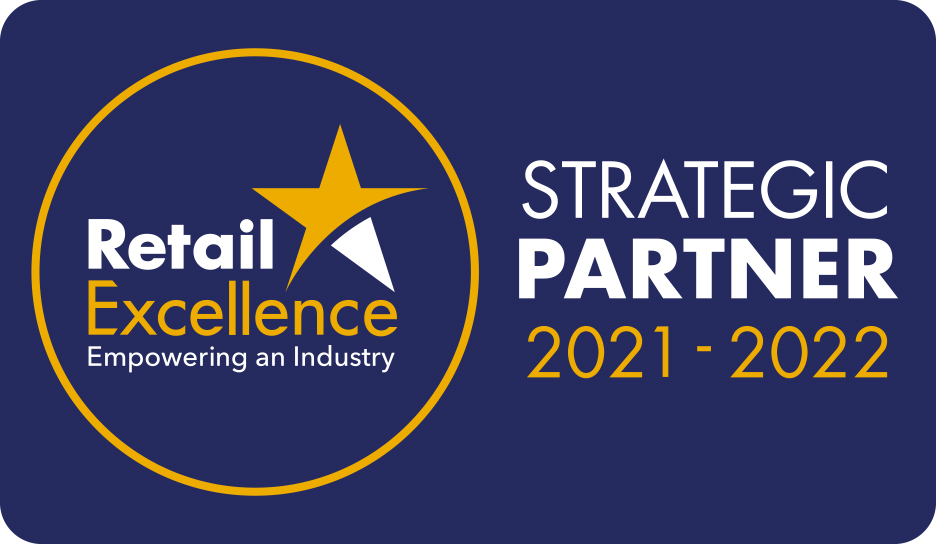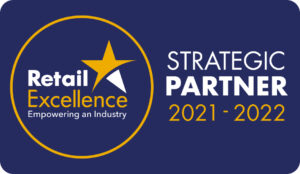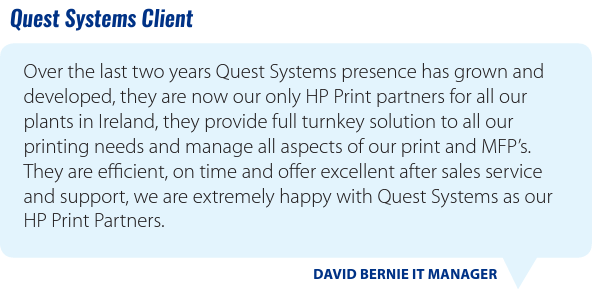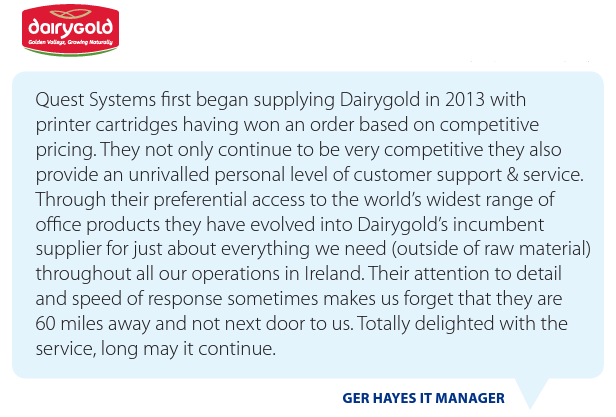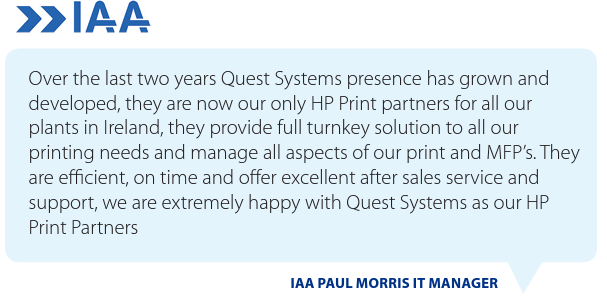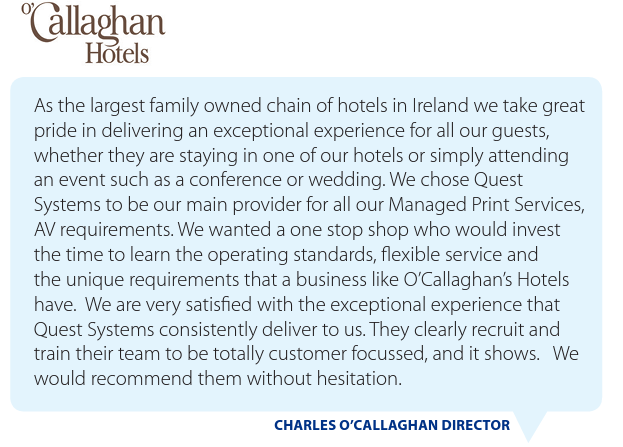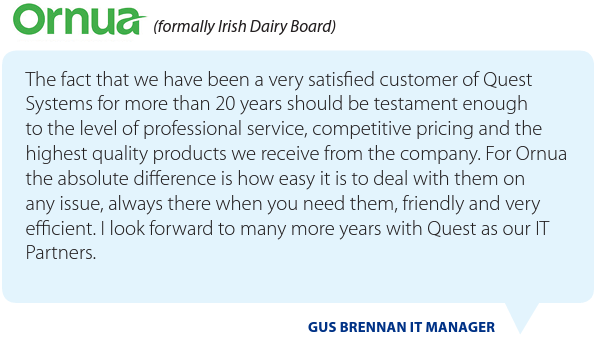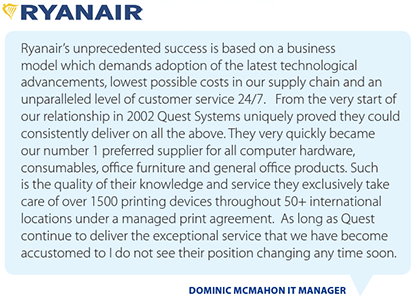 Fill in Your Details Below To Request A Call Back.